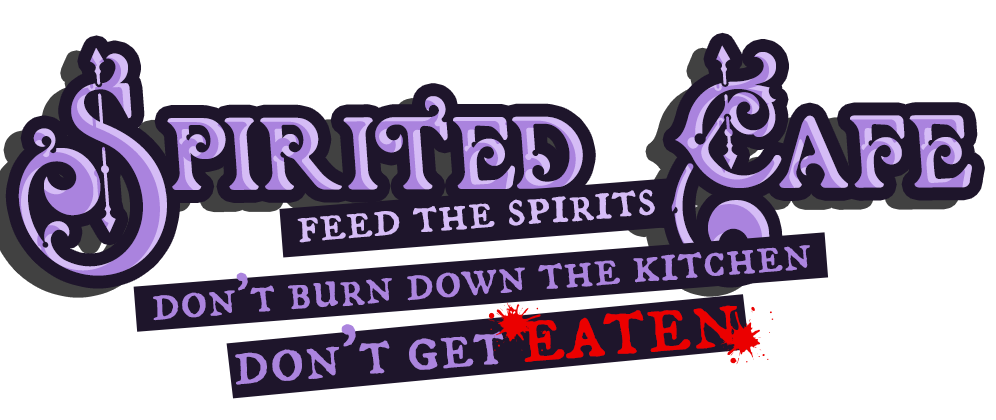 Spirited Cafe - Cooking with Forged in the Dark
Take on the exciting role of part of a family indentured to the witch Baba, bound by ineffable obligation to run her restaurant in the Crossroads until you can repay your family's debts. It exists at the eternal nexus where the Human World and the Spirit World overlap. Your job is to protect the Human World by satisfying any guest that arrives from the Spirit World to this strange little place in space and time. If these spirits are fed and contented, they will return home with the sunrise. If they are not, then there is no telling what strange aims they will pursue among the Human World.
You're all that stands between the Human World and all manner of things from outside. On your side, you've got a finnicky stove, a creepy cookbook, and a little bit of magic. Ghosts, goblins, trolls, and tengu file into your little cafe, hungry for mischief. You and your family better cook for your lives!
You never know what you'll have to feed, or what it wants to eat!
Spirited Café is a fun, quirky, and frenetic TTRPG based on the personality of the spirit market in the opening scenes of Hayao Miyazaki's Spirted Away, and kitchen chaos of the video game Overcooked. At its core, this is a rules-light and high-energy game about family drama and all the things that go bump in the night. It is built on the bones of the Forged in the Dark system, using the "Position and Effect" mechanics to keep the tension high, and board-game style elements to keep track of racing clocks as you feed troublesome spirits in the Crossroads and work off your debt to the witch Baba.



Purchase
In order to download this game you must purchase it at or above the minimum price of $12 USD. You will get access to the following files:
Community Copies
Support this game at or above a special price point to receive something exclusive.
Stagiaire
You want to get in on the fun of feeding phantom creatures in a goofy/spooky liminal cafe, but you can't afford another game right now? We've got your back. Take a copy on us, and have fun. If you like it, leave a review or kick us a couple bucks when you can, and we'll put up another community copy for someone else to enjoy.
Family's gotta stick together, right?